Let's Talk Science: But What About Beryllium and Aluminum?
Last week, we shared with you how we use carbon to help us date the rocks. This week, Dr. Derek Fabel is sharing how we do something similar with Beryllium and Aluminum: Because we know at what rate our isotopes, like Beryllium and Aluminum, are produced within the quartz when it is exposed at the surface of the Earth we have a 'clock'. By measuring the concentration of isotopes in quartz we can determine how long the quartz has been exposed at the surface of the Earth. MAGIC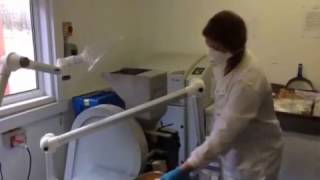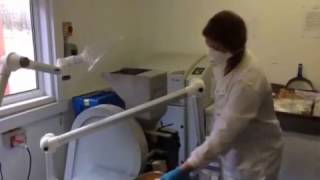 What happened to the rock samples?
Remember those rock samples the team took from nunataks and erratic boulders in Antarctica? They have all arrived in Scotland in 5 blue plastic boxes. Jenny has measured the sample thicknesses and then crushing the rocks (see video). The crushed material is then sieved. Crushing is repeated until we have sufficient material in the 250-500 micron size fraction (like coarse sand). Once we have a few hundred grams of sand we start mineral separation to isolate quartz from other