Our Blog: Scientific Work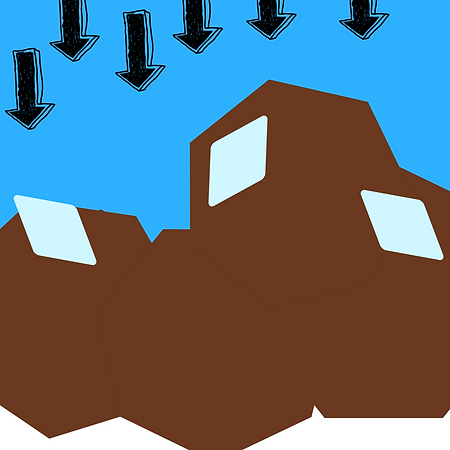 Last week, we shared with you how we use carbon to help us date the rocks.
---
Last week, we mentioned how isotopes are created in quartz. One of these isotopes is carbon-14.
---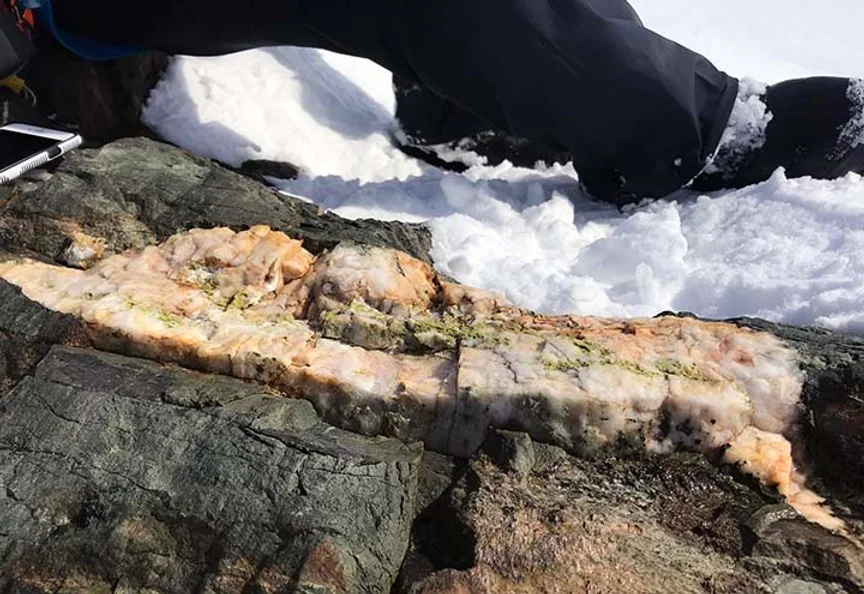 So, last week on Let's Talk Science we talked about cleaning up our rock samples to so that they become pure quartz. But why quartz?
---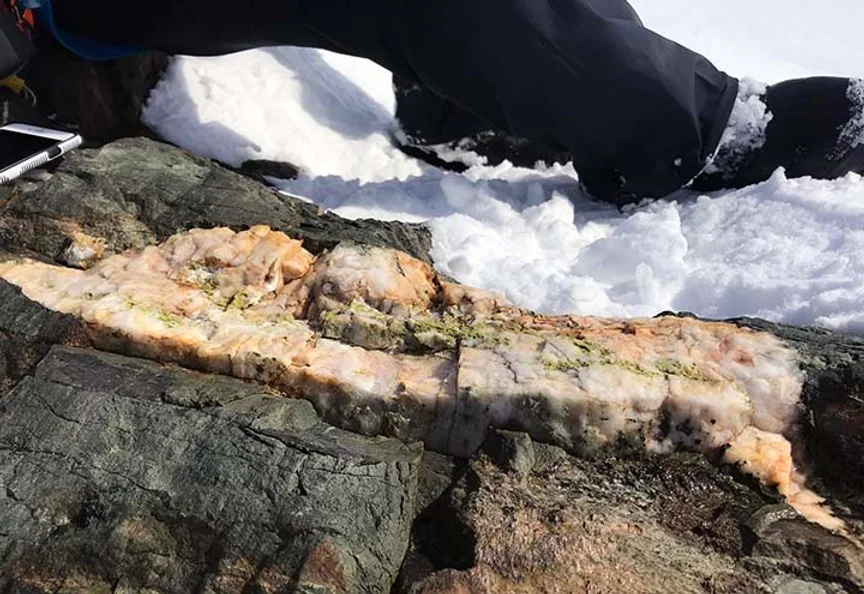 Welcome to our blog series, "Let's Talk Science," where we break down the science behind our team's work.
---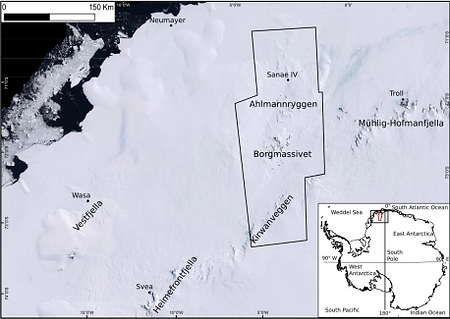 We use remote sensing images to see the ice from a bird's eye view.
---

Last week, we talked about nunataks (rock that is exposed when the ice moves). This week, we're sharing one way the ice moves and allows those nunataks to become exposed.
---
In our last article, we began explaining how remote sensing helps us with our mapping, the first "M" of our acronym.
---

With a few days of good weather, the team had a very productive time at one of our most northerly field sites, Straumsnutane.
---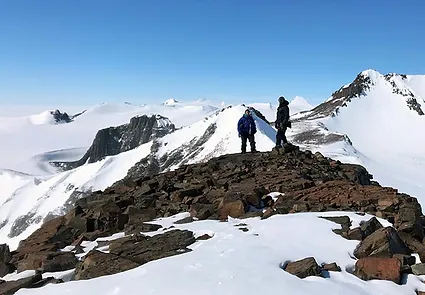 We had our best day yet collecting samples and seeing evidence of past, higher levels of the east Antarctic Ice Sheet.
---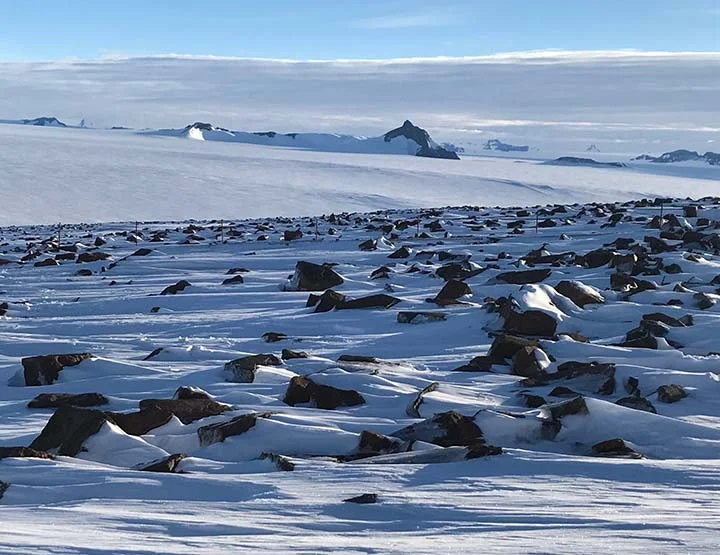 New Year's Eve and New Year's Day were productive fieldwork days for the MAGIC-DML field team.
---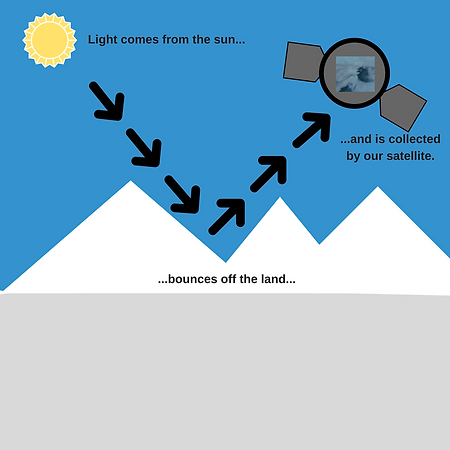 Remote sensing uses satellites to help us see a big chunk of land from a bird's-eye-view.
---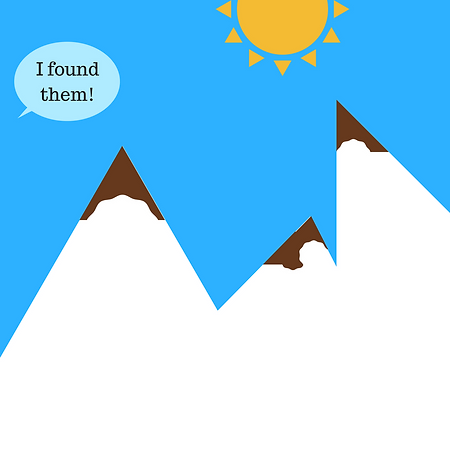 Last week, we talked about how we look for certain things in the ice to improve our mapping and eventually begin measuring how the ice has changed. But how do we find those clues?
---
Remember those rock samples the team took from nunataks and erratic boulders in Antarctica? They have all arrived in Scotland.
---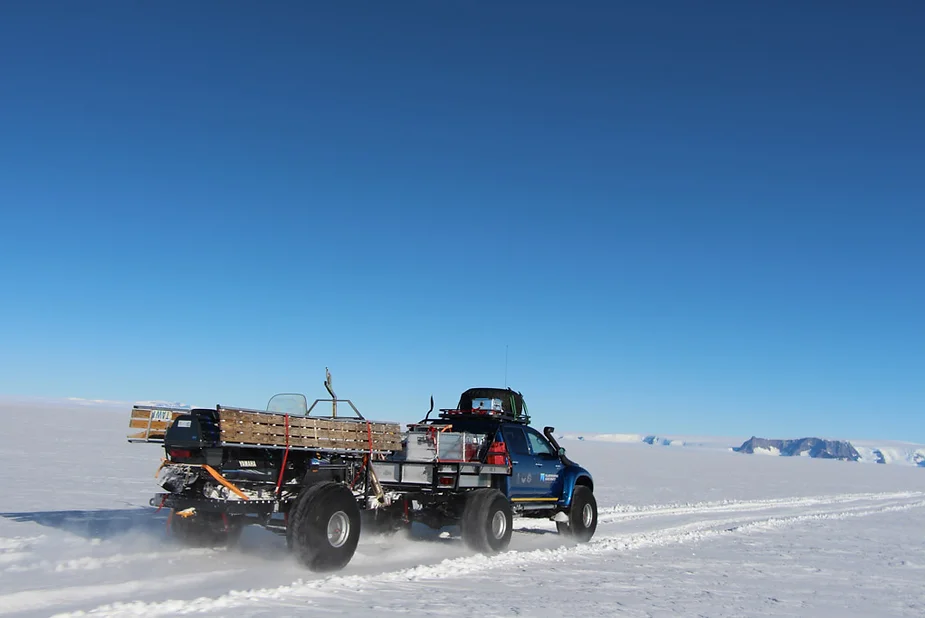 Learning from our success using both the trucks and snowmobiles to access sites during the fieldwork in Tottanfjella, it was decided to make a speedy return journey to Milorgfjella with the snowmobiles.
---
In our first major expedition from Wasa, we visited Milorgfjella, the northeasternmost nunatak in the Heimefrontfjella (pronounced 'Hime-a-front-fyella') range.
---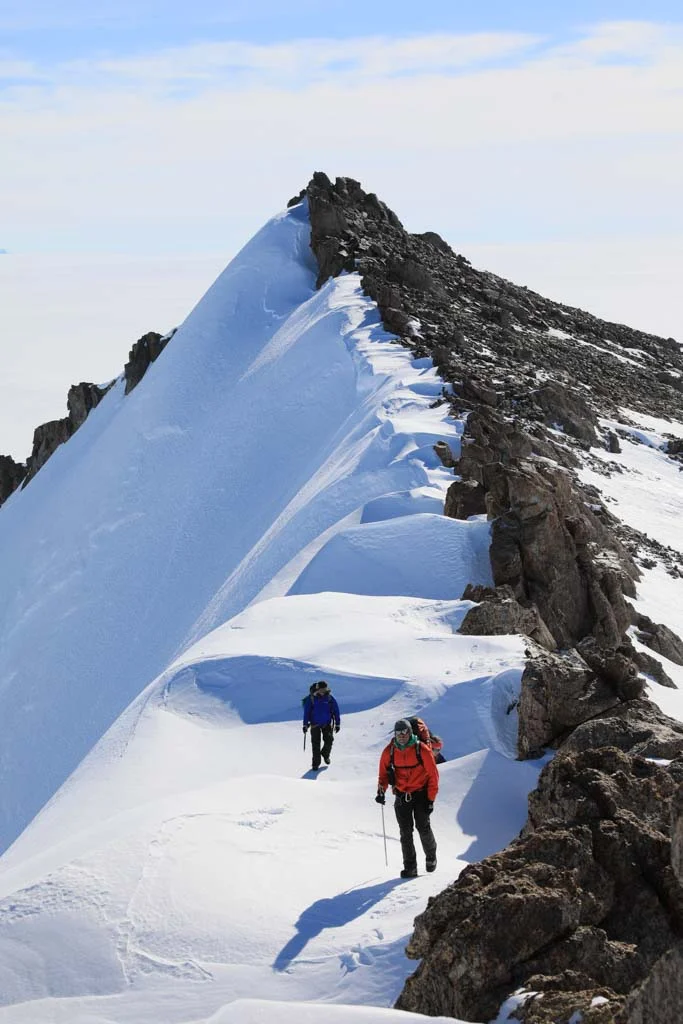 When we are out in the field, we are a team of eight people based in a field camp.
---
On January 21st we headed out for our first major fieldwork in Milorgfjella (pronounced "Mee-lorg-feeyella") about 240 km SSE of the research station Wasa.
---
The MAGIC-DML team has been out on their first major trip from Wasa.
---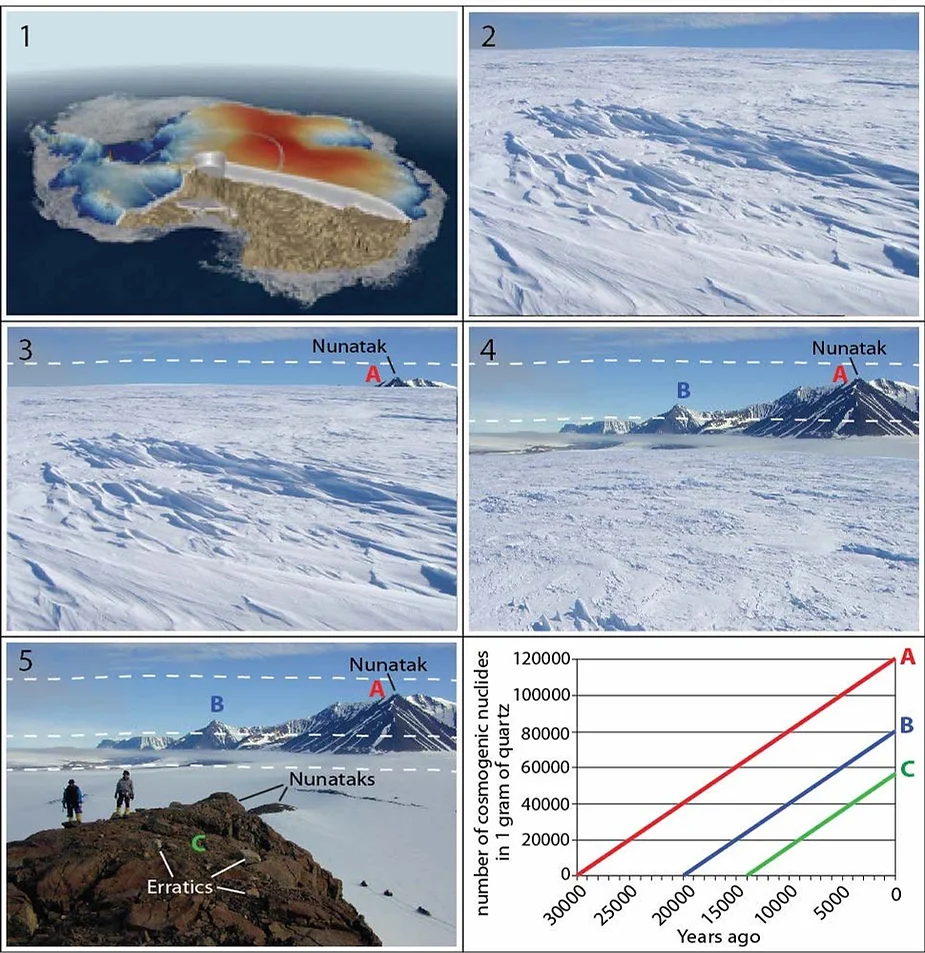 Antarctica is covered by a vast ice sheet (Picture 1). The colors of the ice sheet indicate thickness, with blues showing thinner ice and reds, thicker ice.
---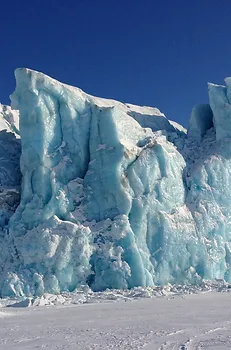 Blog categories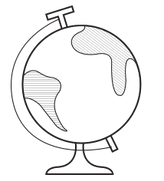 Where are we?